posted by
Hunters00gaugeYT
on
Sat, 11/27/2021 - 22:38
Build image: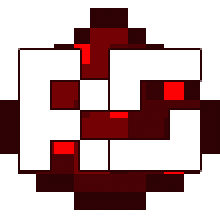 In-game name (NO VISITORS! Must be LEARNER rank or higher!):
Builder name(s) and current ranks:
Machine Features:
It is currently Programmed to run the Fibonacci sequence the things that the different colors are: lightblue is line jumping dependent on white and grey. grey is a 8 bit number that you use white to compare grey to the output, example 8(output) is less than(white) 10(grey). purple is write to ram dark grey is write to ram. Dark Green is save registers a and b. lime is ALU controls/flags. pink is hard inputs to the ALU.
How To Use:
You go to the control area and first you hit the hard reset button(the button to the far right) then whenever the lamp turns off you can click the line jumper button (far left) and itll start counting and when your done click that same button again (far left) and then click the far right button/hard reset.