posted by
stym
on
Fri, 2012-05-25 21:31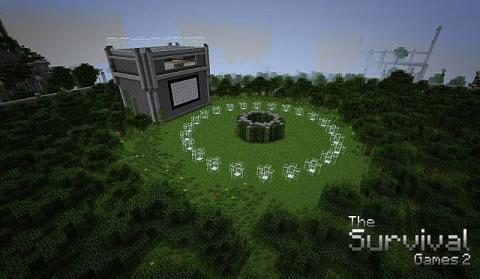 Hey everyone,
UPD: the server address is hunger.redstone-server.info - come on in!
UPD2: due to the issues with minecraft.net login servers we will have to reschedule. The event will start 4 hours later than initially announced, i.e. at 20:00 GMT. Hopefully that works OK with everyone.
UPD3: and the winner is... neoblade1624! Congrats!
We're going to have a little PvP event this weekend, and you're invited! The event will be held on "The Survival Games 2" map, a.k.a. the Hunger Games map. If you've not heard of it yet, the description can be found here.
The goal is to be the last man standing. Here's a quote from the Rules:
Before the games start, all the participants must choose one tube around the center. This is their starting position. When the host is ready to start the games, he'll flick the lever in the host house and the tubes will go up and the games will begin.
Rules of The Survival Games:
Only one player can win The Survival Games.
You can not break any blocks, expect for leaves, vines and mushrooms.
You are only allowed to place blocks you find in chests.
Your inventory must be empty before you start the game.
No player is allowed to enter the host house.
The game will start at 16:00 GMT (12 PM EST, 9 AM PST, 20:00 MSK) on Sunday. The address of the server will be posted here 15 minutes prior to start.
The server will run a whitelist! In order to participate in this event, please post your in-game-name in the comments. We will stop accepting new people at 15:00 GMT Sunday or after 20 registered participants, whichever comes first.
Have fun and see ya in-game!