posted by
Flandyn
on
Wed, 2012-09-12 19:23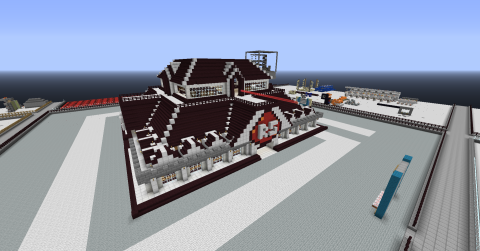 Our hard working mods Onlybob and Flandyn have been setting up a new spawn in Redstone world. The new spawn is bigger, and contains a lot of useful information. Some of the information, is about how to get ranked up, important warps, a bit about every rank, etc. With the new spawn we will have a way to give them the choice of accepting the rules. We will still give a thanks to TVultimatrix that made our last spawn. And Dubastot before that. The spawn is still not going to be our main spawn, though I think it fits perfectly for the job to represent our redstone server.
Please add thoughs, views about the spawn. We are with happiness taking criticism against the new spawn. So comment on the things you think of it!
Your Beloving Norwegian:
Flandyn.