posted by
Templaer
on
Sat, 02/10/2018 - 14:03
Build image: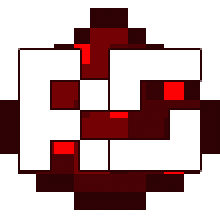 In-game name (NO VISITORS! Must be LEARNER rank or higher!):
Builder name(s) and current ranks:
Machine Features:
It's a tic tac toe with win detection, spamproof, turn and reset. If you click a button it blocks all the other buttons in 1 tick. The buttons of the other player are blocked by the same system. If the player clicks a button the signal goes to a RS Nor Latch and after that is turned off it's also gonna power the other player's button so it cant be turned off anymore. Then the signal is powering a line that switch turns. Then its going in a RS Nor Latch again and then in the win detection.
How To Use:
It's very easy. All the buttons stands for the square at the big screen, so the middle button will power the middle square at the big screen. You can see who's turn it is by the big lamp above the buttons. If you win the lamp at your side will be turned on and everything reset.